FLEXI-DISC® Tubular Cable Conveyors
Drives and Tensioners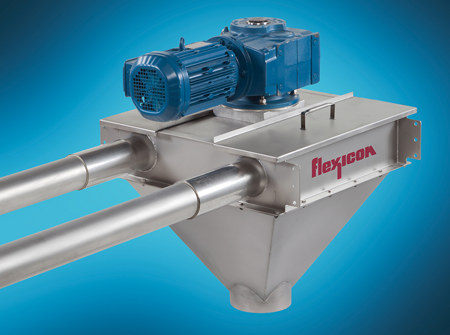 Click to enlarge
Drive System shown with optional discharge cone.
The Drive System rotates a drive wheel which changes the cable's direction of travel by 180° and circulates the cable and discs at relatively slow speed through the conveyor circuit. With optional discharge cone (shown), it can also serve as the only discharge point, or as the final discharge. See OUTLETS page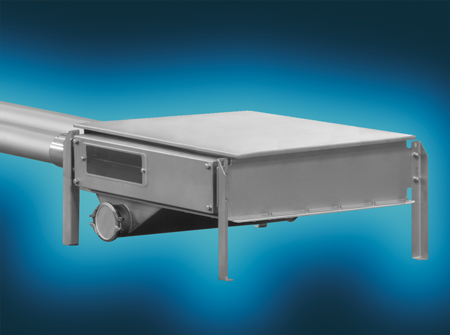 Click to enlarge
Automatic Cable Tensioner keeps cable and disc assembly taut.
The Automatic Cable Tensioner contains a wheel that reverses the direction of cable while keeping it taut throughout the conveyor circuit. This ultra-compact, simplified design is smaller than conventional units, and positions the Tension Inspection Window at an easy viewing angle.