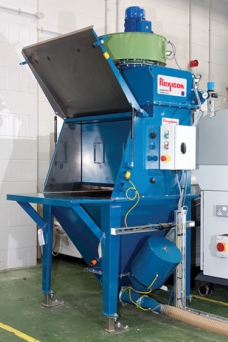 Click to enlarge
Silicon powder and additives are manually emptied into the bag dump station and floor hopper. The station includes a bag tray support and dust collection through two cartridge filters. Powders flow from the hopper outlet through a pickup adapter into the pneumatic conveying line.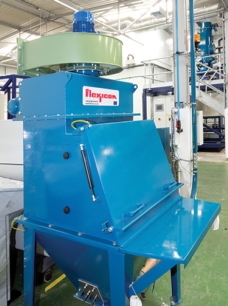 Click to enlarge
Powders move from the bag dump station through the pneumatic conveying line to the filter receiver (rear) in the main processing area. Fully enclosed system prevents the escape of dust.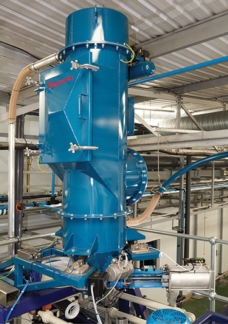 Click to enlarge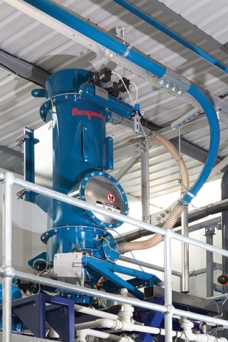 Click to enlarge
From the pneumatic line, the filter-receiver separates the silicon powder from the air stream before the powder enters the receiving hopper and is delivered to a slurry tank. A reverse pulse jet system cleans the filter cartridges at timed intervals.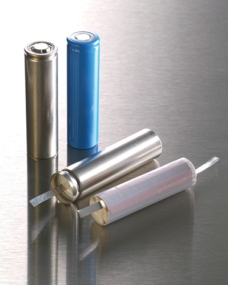 Click to enlarge
Nexeon produces silicon anodes that improve performance of lithium-ion batteries.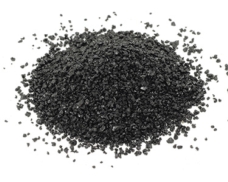 Click to enlarge
Silicon powder is the main ingredient in Nexeon's manufacture of silicon anodes.