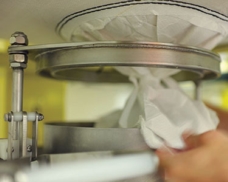 Click to enlarge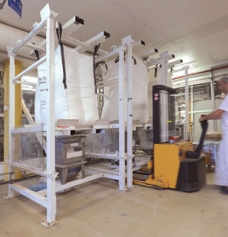 Click to enlarge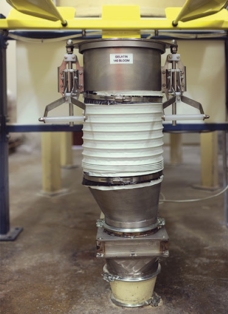 Click to enlarge
Ingredients such as milk powder, sugar, starch, and sour coating powder arrive in 1.1 tonne bulk bags, and are gravity fed into the processing lines where feasible.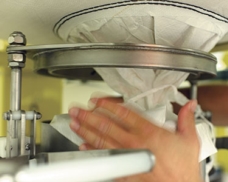 Click to enlarge

Click to enlarge
Once a bag is hoisted into position, an operator pulls the bag spout over a SPOUT-LOCK® clamp ring, which creates a secure, dust-tight connection between the clean side of the bag spout and the clean side a of a TELE-TUBE® telescoping tube, which maintains constant downward tension to promote complete discharge.

Click to enlarge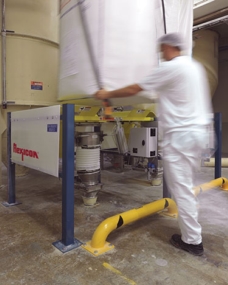 Click to enlarge
Nidar AS added twin bulk bag dischargers from Flexicon to handle two types of starch in a tight space on the plant's fourth floor.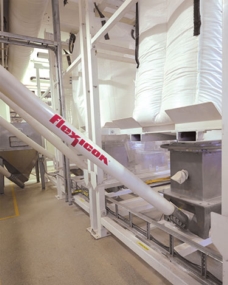 Click to enlarge
Where gravity feeding of materials is not possible, the plant transfers bulk materials using bulk bag dischargers, flexible screw conveyors, rigid augers and pneumatic conveyors.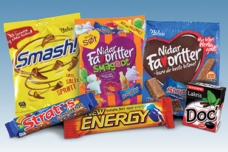 Click to enlarge
Norway's leading supplier of candy/ confectionary makes 140 products under 35 brands including its new salty-sweet candy Smash.