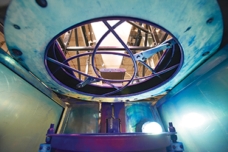 Click to enlarge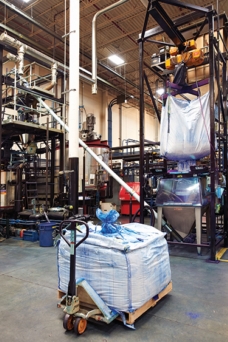 Click to enlarge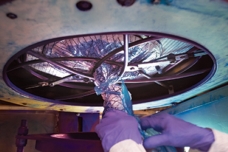 Click to enlarge
A POWER-CINCHER® flow control valve regulates flow and permits closure of a partially emptied bag by concentrically cinching the spout.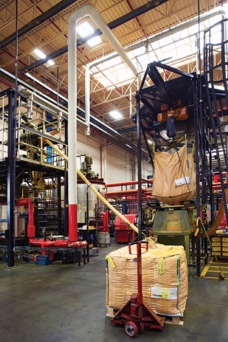 Click to enlarge
In producing offset inks, pigments for each basic color (e.g., cyan, left and magenta, right) are transferred to a premix tank from a dedicated BULK-OUT® BFC bulk bag discharger and 32 ft (975 cm) long flexible screw conveyor, both from Flexicon Corp.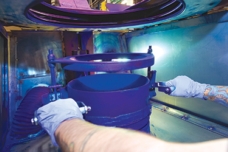 Click to enlarge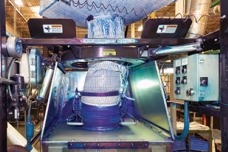 Click to enlarge
At the bag spout interface, a SPOUT-LOCK® clamp ring (left) and a TELE-TUBE® telescoping tube (right) eliminate dust and control flow. Also at right, FLOW-FLEXER® bag activator plates promote flow from the bag.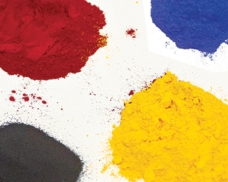 Click to enlarge
Offset inks begin as CMYK (cyan, magenta, yellow, key [black]) pigments. Each powder is transferred by its correspondingly-colored bulk bag discharger system.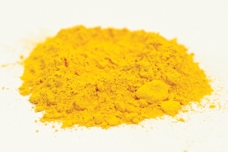 Click to enlarge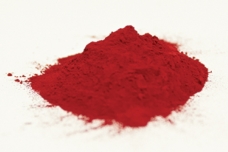 Click to enlarge
Non-free-flowing pigment powders tend to cake, smear and create dust.