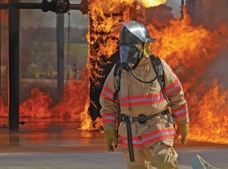 Click to enlarge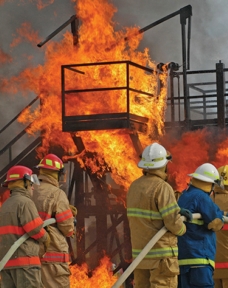 Click to enlarge
Texas A&M's Brayton Fire Training Field trains more than 80,000 firefighters per year from the U.S. and about 50 other countries.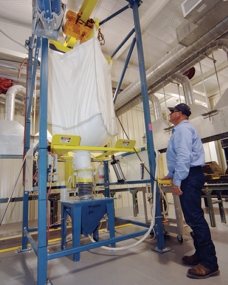 Click to enlarge
Sodium-bicarbonate powder is transferred from a Flexicon bulk bag unloader, into a hopper and through a hose to refill canisters on conveyor line. TELE-TUBE® telescoping tube, between bag outlet and hopper, elongates the partially empty bag to prevent dead spots and flow restrictions. FLOW-FLEXER® bag activators (yellow plates) raise and lower bottom edges of the bag to promote total evacuation.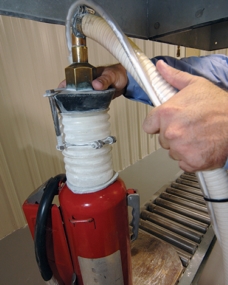 Click to enlarge
Canister, ready for refill, is fitted with two hoses: one for carbon dioxide or nitrogen, and one for sodium bicarbonate powder.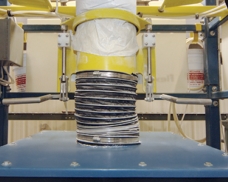 Click to enlarge
The TELE-TUBE® telescoping tube promotes product flow and complete discharge by exerting continual downward tension on the bag as it empties and elongates.