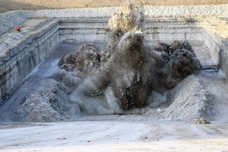 Click to enlarge
Courtesy Dykon Blasting Corp. Minnesota Explosives manufactures bulk explosives for blasting taconite rock.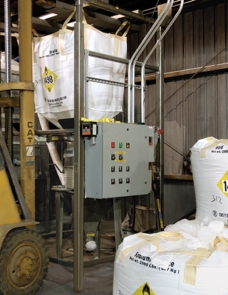 Click to enlarge
A bag-lifting frame is connected to the straps on the bulk bag and hoisted by a forklift into a cradle at the top of the unloader frame.

Click to enlarge
The unloader employs POP-TOP™ bag extension devices that stretch the bag into a cone shape as it empties, promoting total discharge of sodium nitrate granules.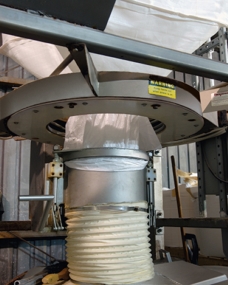 Click to enlarge
A SPOUT-LOCK® clamp ring creates a high integrity seal between the clean side of the bag and the clean side of the equipment, while a TELE-TUBE® telescoping tube maintains tension on the spout to elongate the bag as it empties and elongates, promoting complete discharge.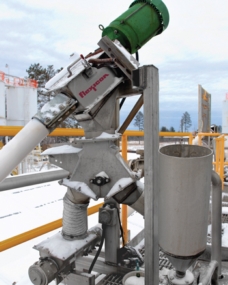 Click to enlarge
A diverter valve directs material from the second conveyor directly into one blending tank, or into a third conveyor that discharges into another tank.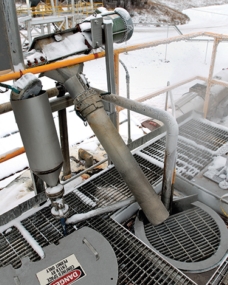 Click to enlarge
Material passes through the diverter valve and is charged to the first blending tank through a delivery tube.