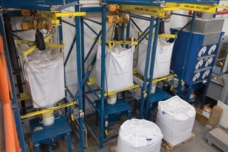 Click to enlarge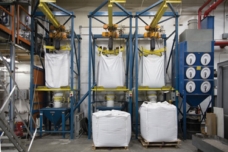 Click to enlarge
Bulk-Out® model BFC bulk bag dischargers unload three varieties of sand which flexible screw conveyors transport to the drum sanders. A cantilevered hoist and trolley lift each bag into the discharger frame.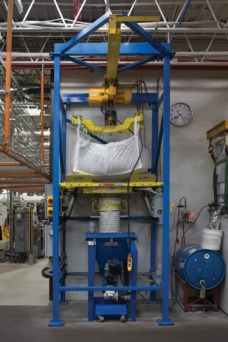 Click to enlarge
In delivering "flour" to the process, a lifting frame, cantilevered I-beam, trolley and hoist place the bag in the discharger frame. Flow-Flexer® bag activators (top corners, lower half of frame) promote flow as the flour tends to bridge.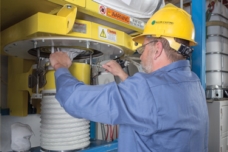 Click to enlarge
Once the bag spout is secured by the Spout-Lock® clamp ring, the Tele-Tube® telescoping tube applies constant downward tension as the bag empties and elongates to promote complete discharge and contain dust.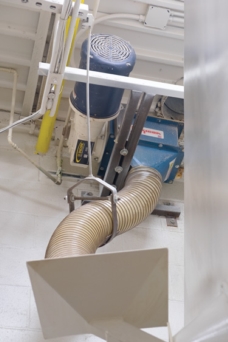 Click to enlarge
Flexible screw conveyors moving sand to each drum sander terminate at a discharge adapter and downspouting.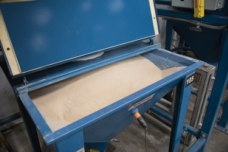 Click to enlarge
One of three varieties of sand on its way to the drum sanders.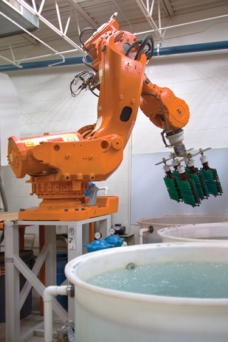 Click to enlarge
Robot dips wax patterns in the slurry vessel before sanding. O'Fallon is a leader in thin-walled nonferrous investment castings.