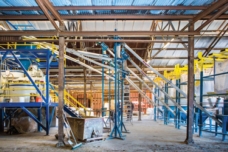 Click to enlarge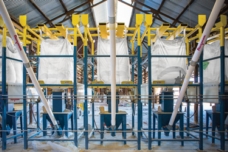 Click to enlarge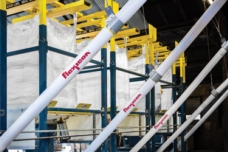 Click to enlarge
Five bulk bag dischargers and five pairs of flexible screw conveyors automatically batch clays and grogs (recycled ceramic material) into the mixer.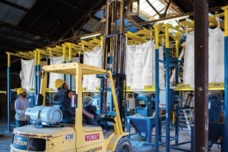 Click to enlarge
A fork truck inserts the lifting frame holding the bulk bag into receiving cups atop the discharger frame.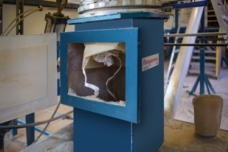 Click to enlarge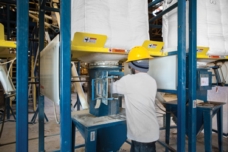 Click to enlarge
The operator pulls the bag spout through the iris valve and closes the valve before untying the bag spout and closing the access door. The valve is opened gradually to prevent bursts of material and dust.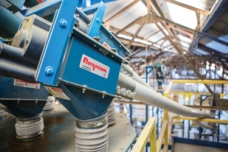 Click to enlarge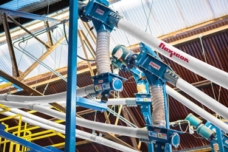 Click to enlarge
The five topmost flexible screw conveyors empty material into the central weigh hopper above the mixer. Each transition discharge adapter is situated below the drive, avoiding material contact with seals.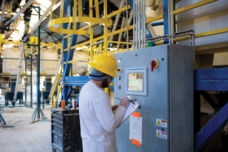 Click to enlarge
Programmable controls enable operators to vary bulk bag discharging, conveying, weighing, and mixing on a batch-by-batch basis. An HMI includes options for automatic or hand-mode operation, as well as set points, adjustments, status, start/stop, completion and other parameters.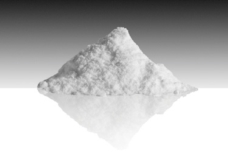 Click to enlarge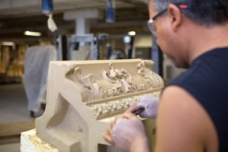 Click to enlarge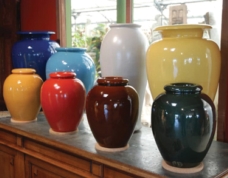 Click to enlarge
Gladding, McBean manufactures terra cotta products — such as roof, floor and paving tiles and ornamental and architectural pieces — using clay mined from its own reserves.