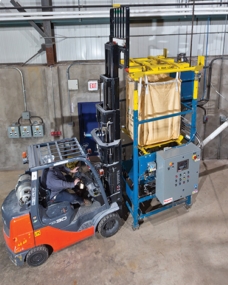 Click to enlarge
A lifting frame with bulk bag suspended, is forklifted into cradle cups at the tops of POP-TOP™ extension arms.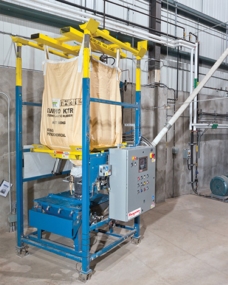 Click to enlarge
The system controller receives loss-of-weight information from load cells supporting the discharger frame, and stops the flexible screw conveyor once the target batch weight has been lost.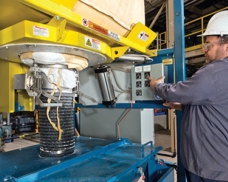 Click to enlarge
At the bag spout interface, a POWER-CINCHER® flow control valve regulates flow, while a SPOUT-LOCK® clamp ring and TELE-TUBE® telescoping tube promote complete, dust-free discharge.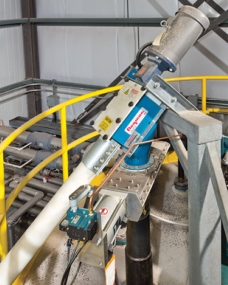 Click to enlarge
At the (blue) conveyor discharge, material exits prior to the point at which the flexible screw connects to gear reducer, preventing material contact with seals.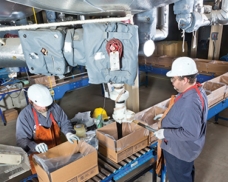 Click to enlarge
After mixing, bags of hot melt are packaged for shipment.