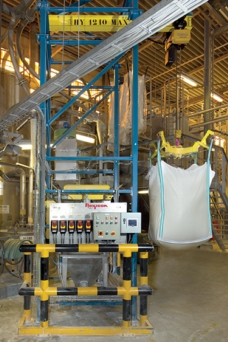 Click to enlarge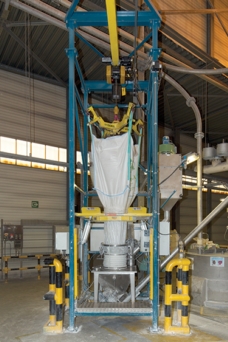 Click to enlarge
Flexicon bulk bag discharger positions the bag from a cantilevered I-beam with electric hoist and trolley and cross-shaped bag-lifting frame. The discharger provides complete evacuation of the bag, flow and dust control at the bag spout interface, and PLC control for automatic operation. The flexible screw conveyor transports talc to the blending hopper.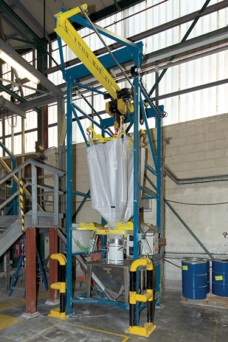 Click to enlarge
Automated, safe, and dust-free, the Flexicon discharger is equipped with an integral flexible screw conveyor that delivers impact modifier to the blending hopper.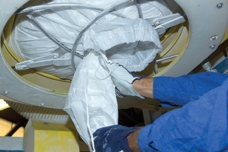 Click to enlarge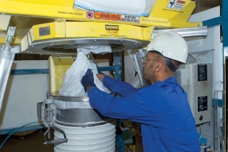 Click to enlarge
Operator pulls the bag's outlet spout through a POWER-CINCHER® flow-control valve, which prevents product leakage. He then connects the spout to a SPOUT-LOCK® clamp ring, which is mounted atop a TELE-TUBE® telescoping tube that promotes material flow and eliminates dust.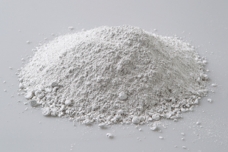 Click to enlarge
The bulk bag dischargers unload and convey talc, used to improve mechanical properties of polypropylene compounds, and an impact modifier in polycarbonate/ABS formulations.